The Neonatal Unit
The neonatal unit may appear impersonal at first but behind this technology we all care about your baby very much. All the staff looking after your baby are very specialised in neonatal medicine and will give your baby the very best care possible. The equipment is specialised and designed to keep your baby warm, to monitor their vital signs and to support their breathing if necessary.  Seeing all this equipment can be scary. The team looking after your baby can help you by explaining what all of the different equipment does.
Understanding what is happening
Understanding what is happening to your baby is very important and will help you to cope better. If you do not understand what is being said to you, please let your baby's doctor or nurse know. There can be a lot of new information for you to take in.
Parenting your baby in NICU
You are an essential part of your baby's care when they are in neonatal unit.  When your baby is stable, you will be able to learn how to feed, change nappies, cuddle and comfort your baby, see 'Caring for your baby in the neonatal unit' 
We encourage you to visit and spend as much time as possible with your baby, so that you can get to know them and care for them.
"Your role as a parent is a vital part of your baby's care."
It is important to be both hopeful and realistic when you are a parent of a baby in the neonatal unit. You may be worried about how you will cope and about how fragile your baby looks. This is all normal. If you have concerns, it is good to share them with the team looking after your baby, as we might be able to help relieve some of your worries.
Your opinion and point of view are important and will always be considered in your baby's care.
Your role as a parent in the NICU is essential and staff will always involve you in your baby's care.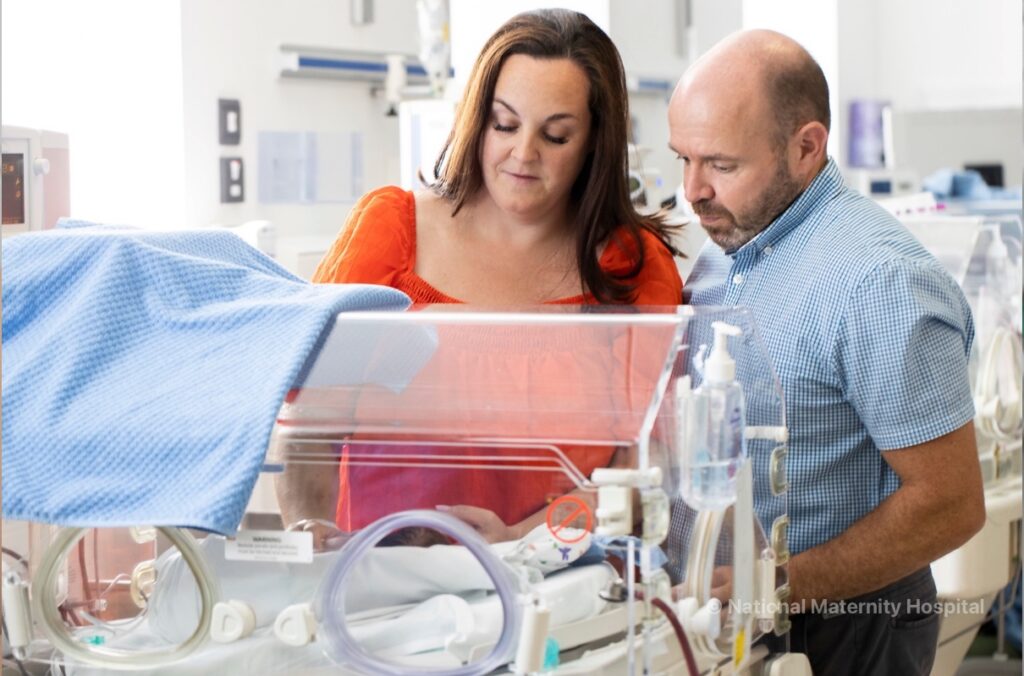 Parents visiting their baby in the neonatal unit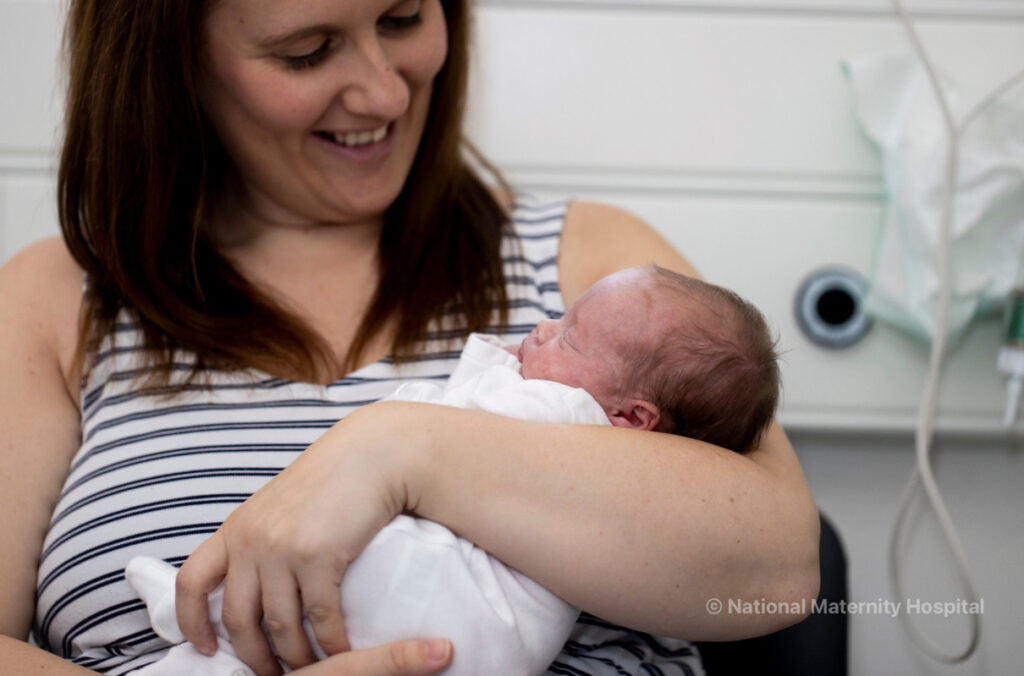 Mum and baby enjoying cuddles 
Little things that may help you to cope during the early days
Spend time looking at and talking to your baby.
Hearing your voice is important to your baby and will be reassuring and comforting. Your baby knows your voice as they have been listening to you before they were born.
Gently touch your baby – your first touch may be to put your finger near their hand.
Take photos of your baby to look at when you are at home.
No matter how unwell your baby is, do not be afraid to get close to them.
If you can, try to talk about your fears, worries and what you may be feeling. It helps to cope. 
Give yourself time to come to terms with what has happened.
Ask questions to help you to understand what is going on, so that you can feel more in control.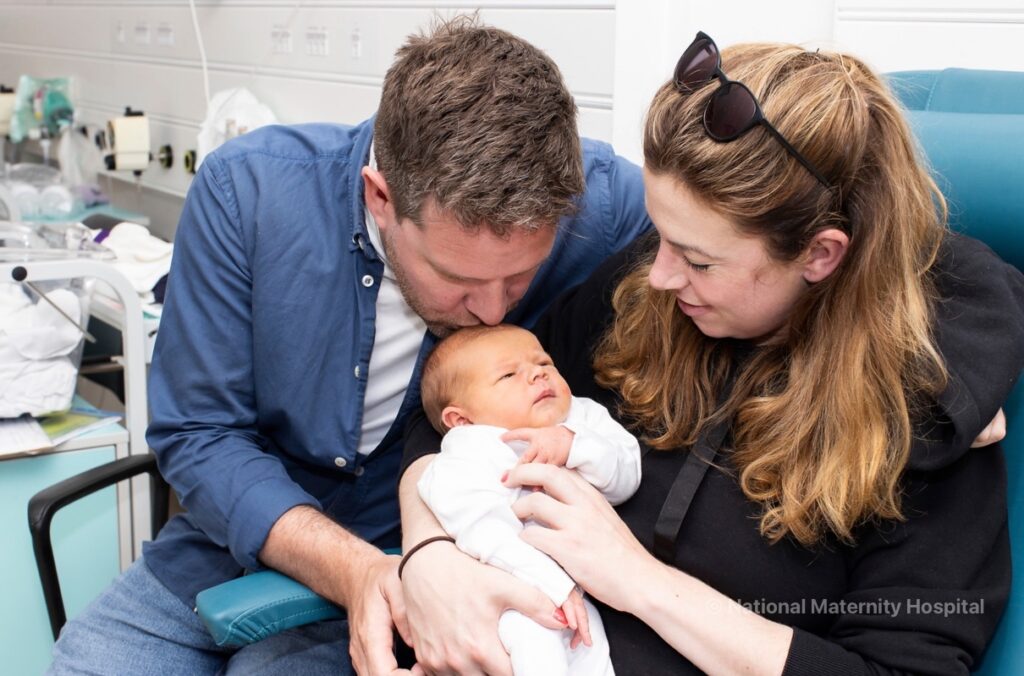 Parents learning to care for their baby on the neonatal unit
Suggestions to help you to cope
Remember
You and your partner/support person may be at different stages of getting used to your baby's admission to the neonatal unit.  It is important to speak with them about these feelings. Each parent may process their baby's admission to a neonatal unit in a different way.
Mood swings
After giving birth, most mothers experience some degree of mood changes ranging from 'baby blues' to postnatal depression to puerperal psychosis.
If you have concerns or think you or someone may be affected, contact your local public health nurse (PHN) or general practitioner (GP).
Information is also available online at www.mychild.ie – search postnatal depression, and at www.yourmentalhealth.ie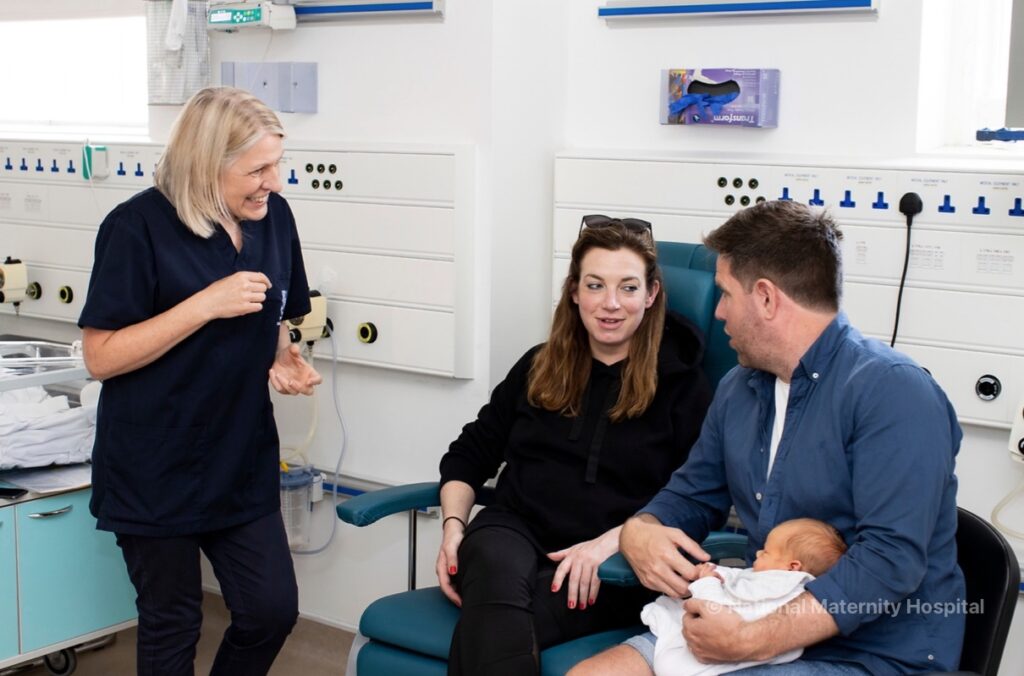 Parents talking about feeding their baby with the Dietitian