Weaning – introducing solid foods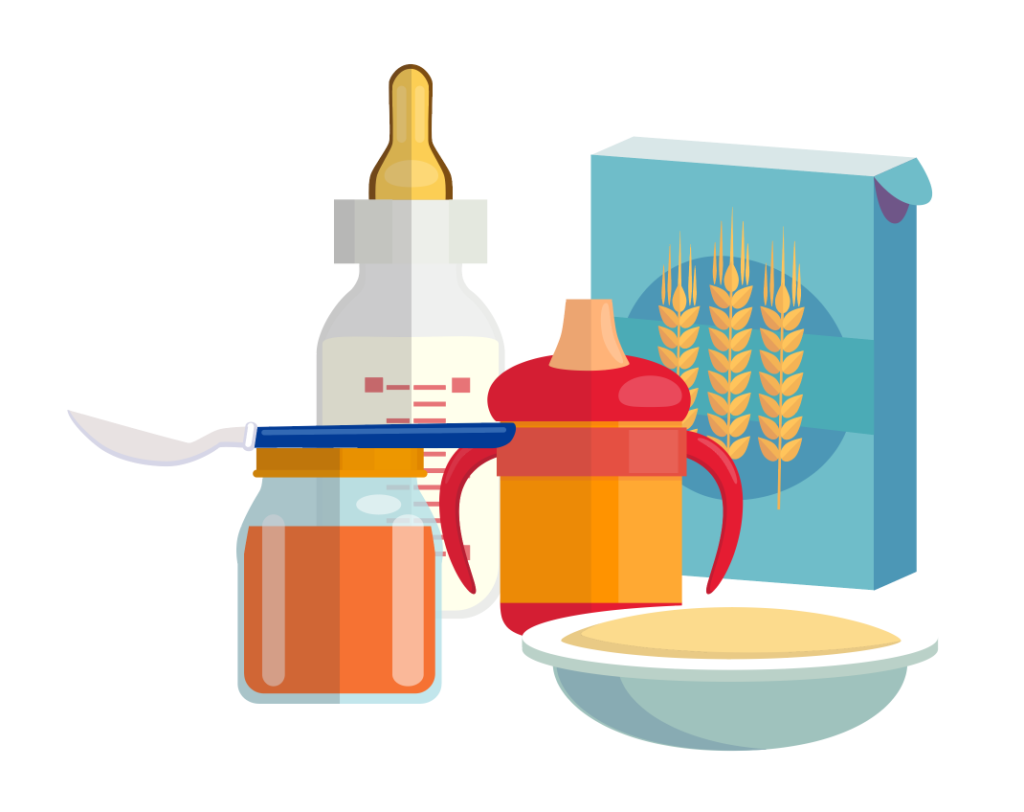 Weaning here refers to the introduction of solid foods to your baby's diet. This may also be called 'complementary feeding'. Solid foods provide a valuable source of nutrients for your baby and play an important role in their development. For example, learning the skills involved and hand to mouth co-ordination.
When?
The age for weaning depends on your individual baby and their readiness to start. Signs of readiness include your baby showing interest in food and others eating, as well as putting things in their mouth and munching. Your baby may also appear hungrier than usual for more than a few days – more than a growth spurt. It is also important to ensure that your baby can sit upright, with support if necessary, and that they have good head control.
Each baby develops differently; so the age at which your baby is ready to start weaning can be different from other babies. We expect most babies to be ready to start by about 6 months and not before 4 months. These times are based on corrected age for babies born preterm. If your baby is not able to start around this time, ask your baby's PHN for guidance.
What?
A lot of the guidance on weaning is similar for babies whether they are born preterm or at term, but being born preterm, may cause your baby to be a little slower to progress or to need extra support. Also, when your baby is small, their tummy is small too and so it can be helpful to regularly include foods of high nutritional quality, as part of a balanced and varied diet. A little and often approach can help too.