How your baby is positioned in their incubator is important for how they learn how to move. Good positioning helps your baby to feel secure and nurtured. It is the first step in supporting how your baby learns to move.
Term babies have a 'curled-up' (flexed) posture, while preterm babies tend to be less curled-up (flexed) and appear floppy (hypotonic) and weaker.
Preterm babies' muscles are not as strong as full-term babies are. If your baby is not supported, their arms and legs will tend to fall away from their body with their head falling to one side. Preterm babies' movements may be jerky or shaky.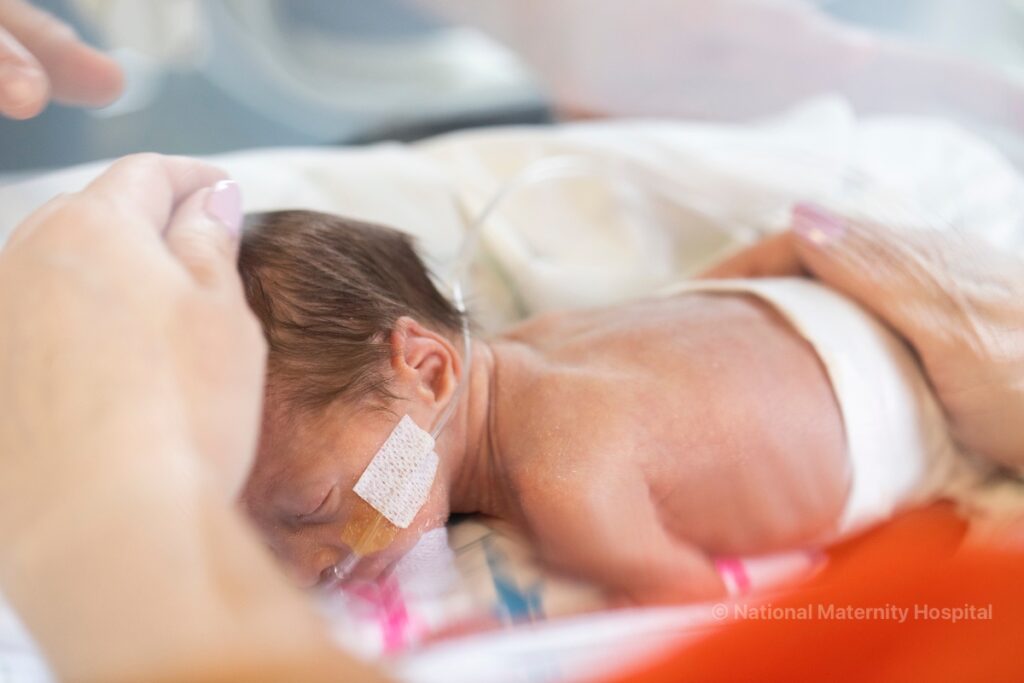 Curled up
Nesting and containment
Supported nested position
Curled up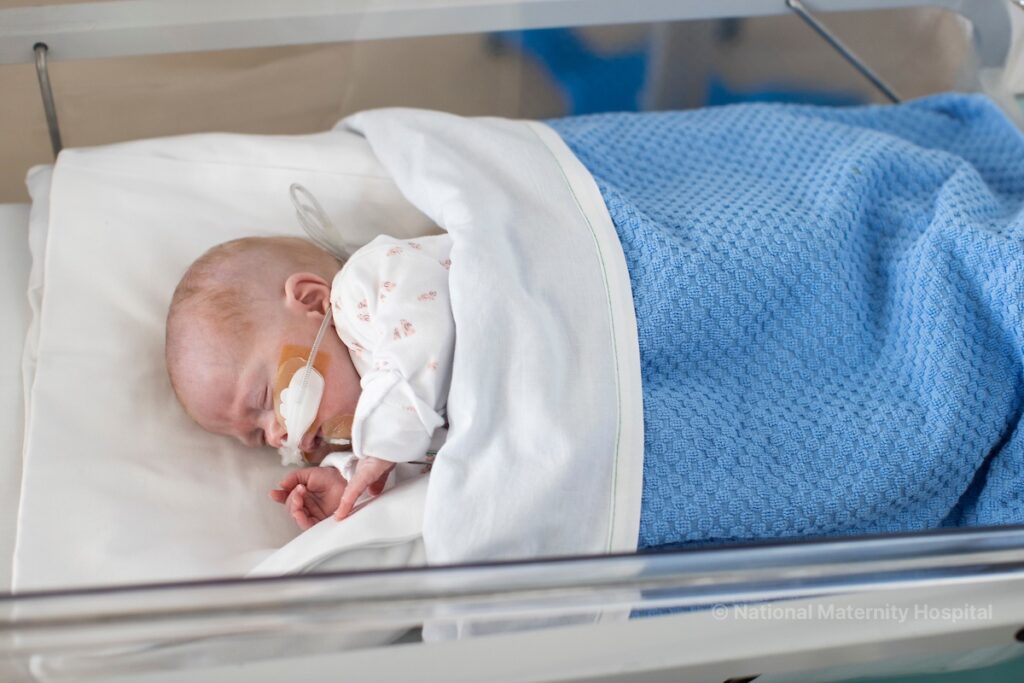 Being in a proper position, such as a flexed posture allows your baby to develop their muscles and their brain to make the connections that they need to learn to move.
We use supports around preterm babies to support their development, while lying in their incubators. This makes the baby feel more contained, like when they were inside the womb (supported by amniotic fluid and stretchy muscular walls). A flexed position allows babies to bring their hands and feet together, as well as to touch their face and mouth. This is how babies calm down and learn how to self soothe. Later on, these movements will help develop new skills like putting food into their mouths (when weaning), holding on to objects, crawling or walking.
'Nesting' your baby helps to limit problems caused by muscle weakness, tightness and prematurity. This is referred to as 'developmentally supportive positioning'.
Nesting and containment
Supported nested position
Why supported positions and nesting in NICU are important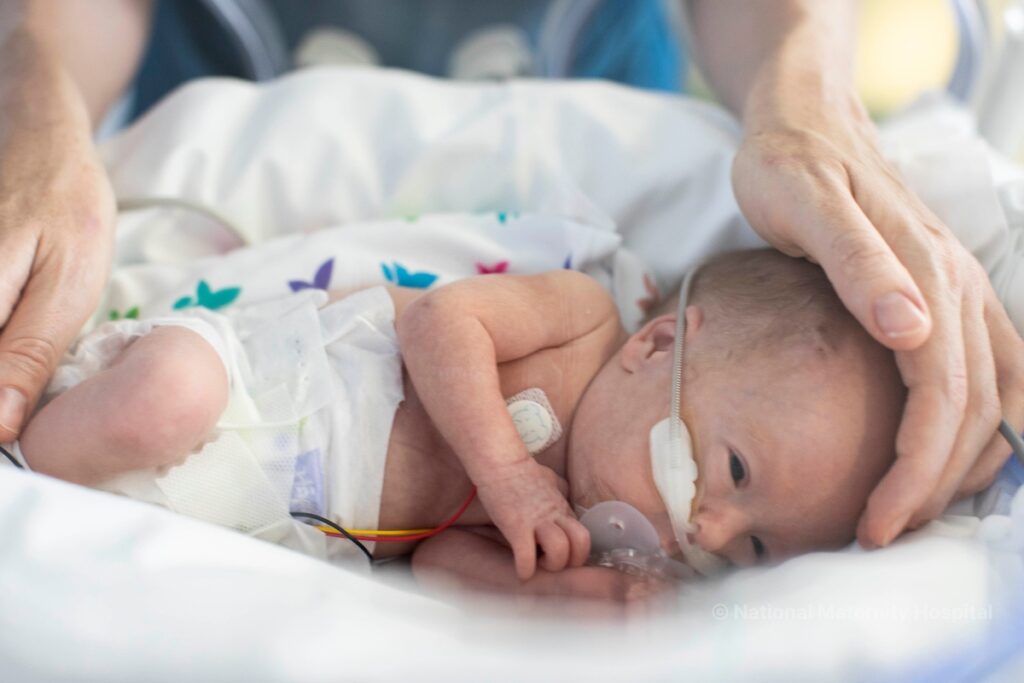 Important notes about positioning your baby lying on their tummy and nesting
When your baby goes home, please follow Safe Sleep Guidelines, see Sleep and Sleep Safety. Lying your baby on their tummy can only be used while your baby is being monitored in the neonatal unit.
When your baby is in a cot, we stop using nests as your baby must learn to sleep on their back. Nests are only used while your baby is in the neonatal unit. Do not use nests at home for sleeping. Do not allow baby to sleep lying on their tummy at home, due to the risk of sudden infant death syndrome (cot death).