In the NICU - Neonatal Care
Guidelines for caring for your baby
You are encouraged to care for your baby as much as you can, while in the unit. Please follow the advice from your baby's neonatal unit about visiting. Please note that the visiting policy may vary according to local guidelines, restrictions due to isolation or pandemic situations and public health advice. For visiting guidelines at The NMH, please visit here.
Guidelines for caring for your baby in the neonatal unit
Please remain at your baby's bed space.
Respect the privacy of other babies. Staff cannot give you information about other babies.
You may bring in a few personal items for your baby, e.g. a family photo. You may also bring in your own sheets and blankets and baby clothes, which will be used whenever possible. For hygiene reasons you will need to wash all clothing and bedding before we can use them.
Check with staff before bringing in other items.
Babies' immune systems aren't as developed as adults' – so extra care is needed as the unit does its best to protect babies from infection. It is important to protect your baby from infection by following the infection control measures in the neonatal unit at all times.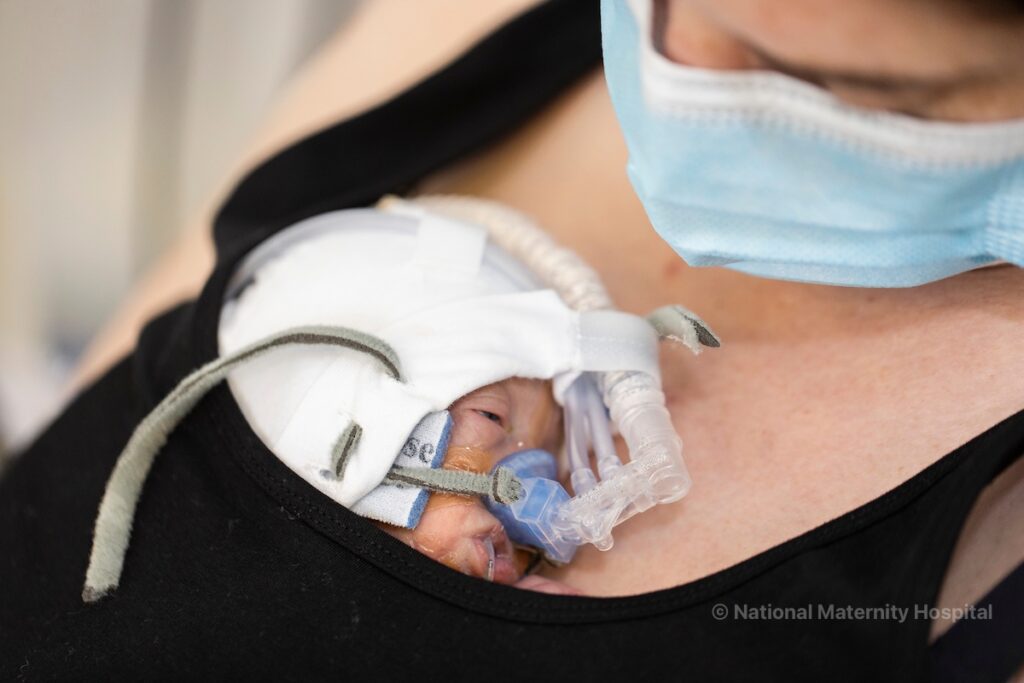 Mum with baby in the neonatal unit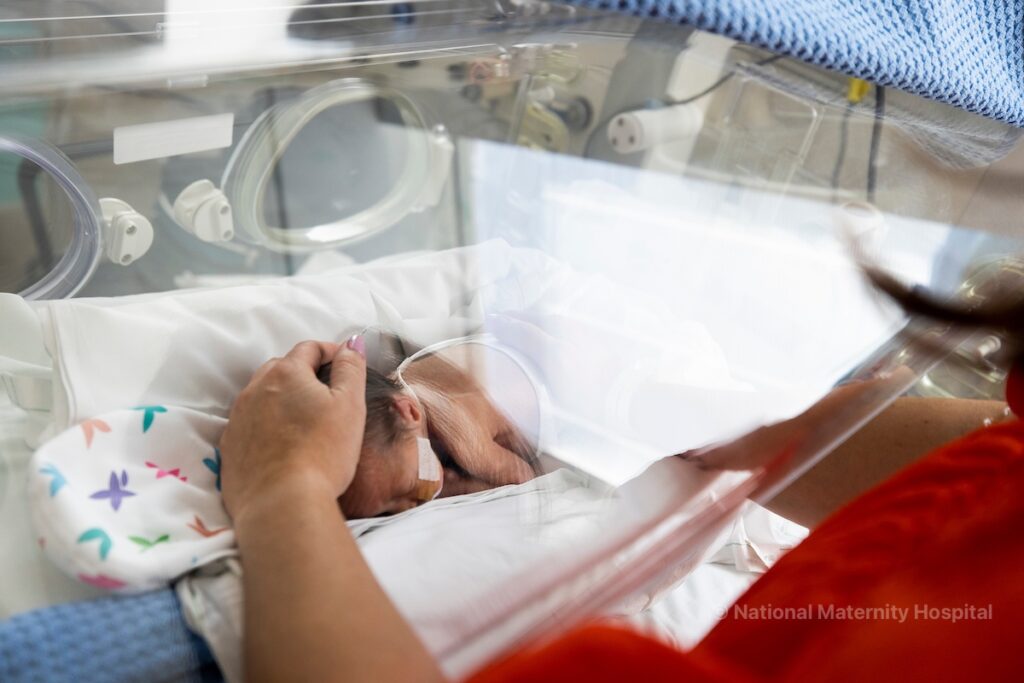 Making sure you don't bring infection into the Neonatal Unit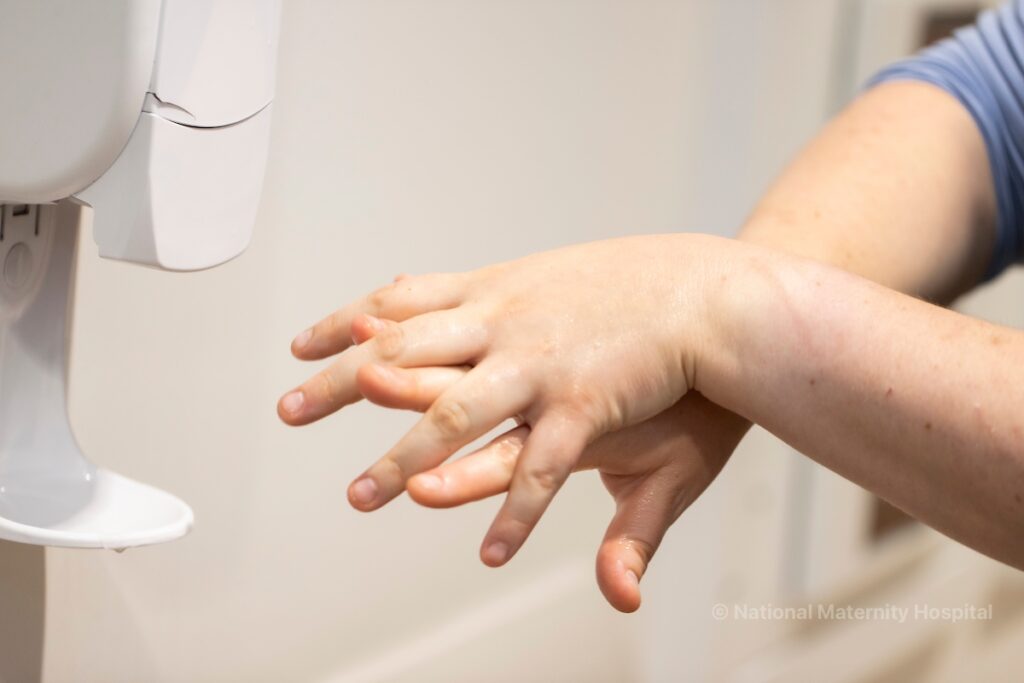 Hand-sanitising using alcohol gel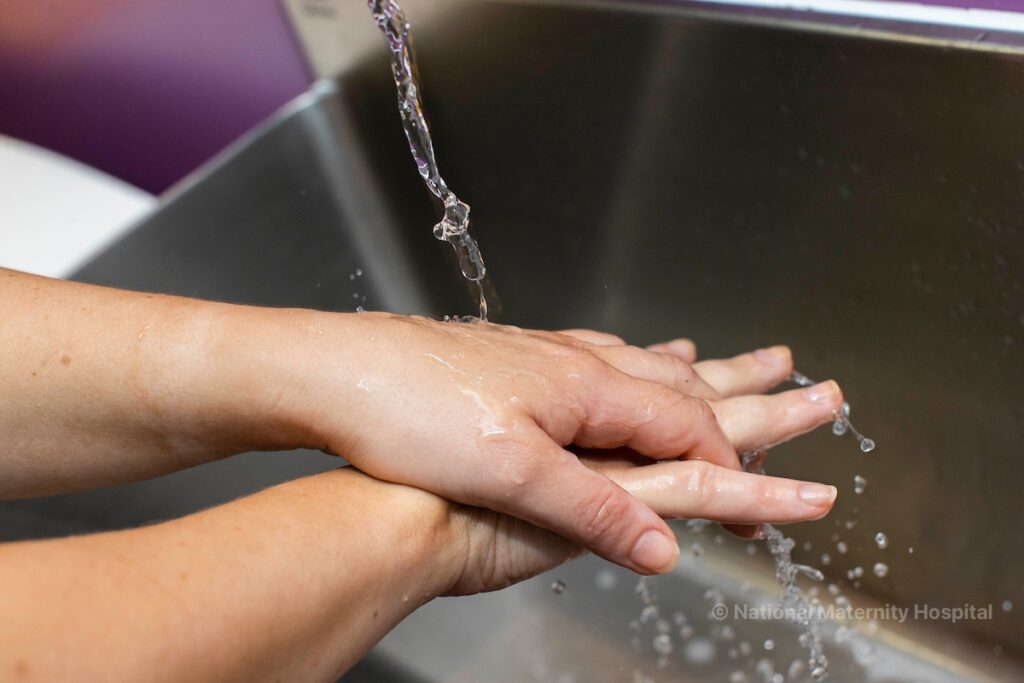 Times when you may not be able to visit your baby
Parents are welcome to care for their baby as much as possible but there are times when you may not be able to see your baby. These times include:
During the daily ward round while other babies are being discussed. This is necessary to protect the privacy and confidentiality of other babies.
When there is an emergency or complicated procedure being performed – on your baby or another baby nearby.
During staff shift changes, when nurses are giving reports about the babies to incoming staff. Again this is to protect the privacy and confidentiality of other babies.
There is still a lot you can do to connect with your baby when you cannot see them.
Suggestions to connect with your baby when you cannot come into the unit: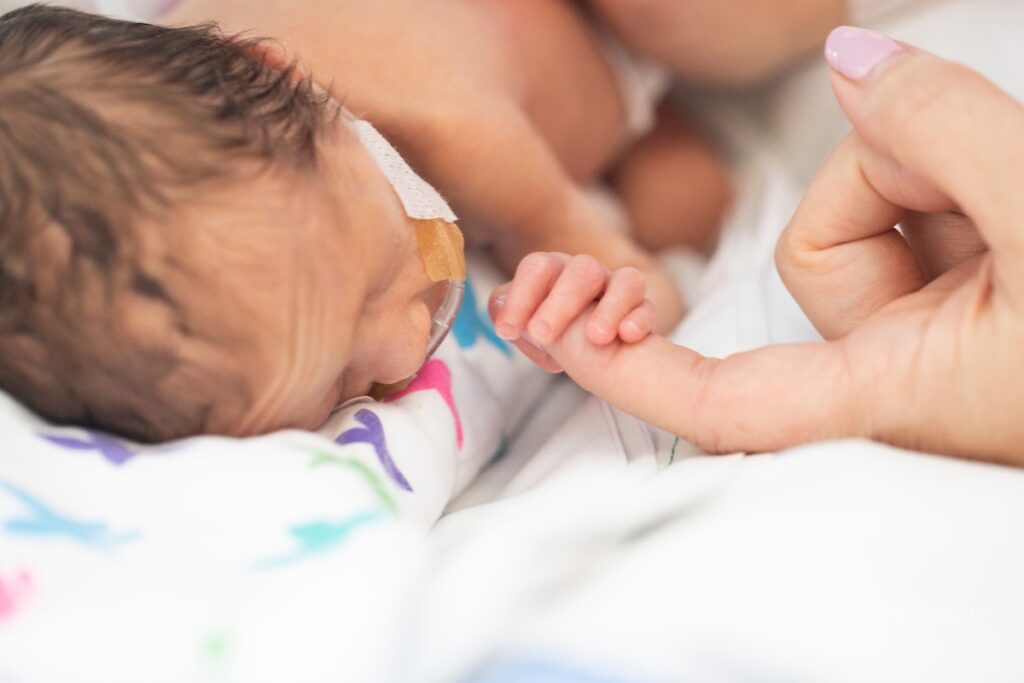 Siblings, other family members and friends
It is generally not possible for your other children and family members or friends to visit the neonatal unit. The reason for this is the risk of infection, both for your baby and the other babies in the neonatal unit. While this may be difficult, they can still be involved and kept up to date with photos and videos.
It is particularly important for your baby's brothers and sisters that they feel included in the whole experience. Further information on supporting baby's brothers and sisters is available here.
Emergency and end-of-life situations
In emergency situations, where a baby is very sick and likely to die, the team looking after your baby understand that there may be other people who can't usually visit who you would like to meet your baby. In these situations, we can work with you to make sure that the people who you need to meet your baby can do so.