Going Home - Recognising if your baby is unwell
Suggestions to help if your baby is prone to constipation
Make sure your baby drinks enough fluids – this includes milk feeds.
If your baby feeds formula milk, make sure it is made up like the instructions say.
Try relaxation techniques to help relax your baby's bowel, e.g. gently move your baby's legs and lower body, baby massage or a warm bath. These can sometimes help your baby to relax and help them to poo. See 'Relaxation techniques for babies'. Please note some techniques suit some babies but not others, so only try if it seems to help, stop if not.
If your baby is taking solid foods, make sure that they have enough fibre. Fibre is in vegetables and fruits, including prunes, pears and apples; peas, beans, lentils and other pulses; as well as whole-wheat foods from about 6–8 months.
Note high fibre diets including unprocessed bran and fibre-enriched foods are not recommended for babies. Ensure your baby drinks sufficient fluids (including milk feeds and drinks of cooled boiled water if thirsty) with fibre containing foods.
Only use laxatives or other medications if advised by your baby's doctor.
Relaxation techniques for babies
Gentle movement of your baby's legs and lower body
Before doing so, wait at least 1 hour after feeds or until your baby's tummy is not full.
Lay your baby on their back, gently take hold of their legs and slowly bring their knees together towards their tummy until you feel slight resistance, then gently and slowly bring their legs back to the starting position. As your baby relaxes into the movement you may find there is less resistance.
You may find your baby prefers you to do this one leg at a time – like a 'cycling' or 'marching' type movement.
Repeat a few times. If your baby enjoys it, you can continue, but stop if your baby is not comfortable.
Ensure that the movements are never vigorous and take care to never use force.
Baby massage
Seek advice from a trained professional and ask about the appropriate tummy massage strokes that may help.
Ask your Health Centre/Primary Care Centre for details of local baby massage classes that may be available.
See also 'Activities you can do as a parent to 'Comfort' your baby'.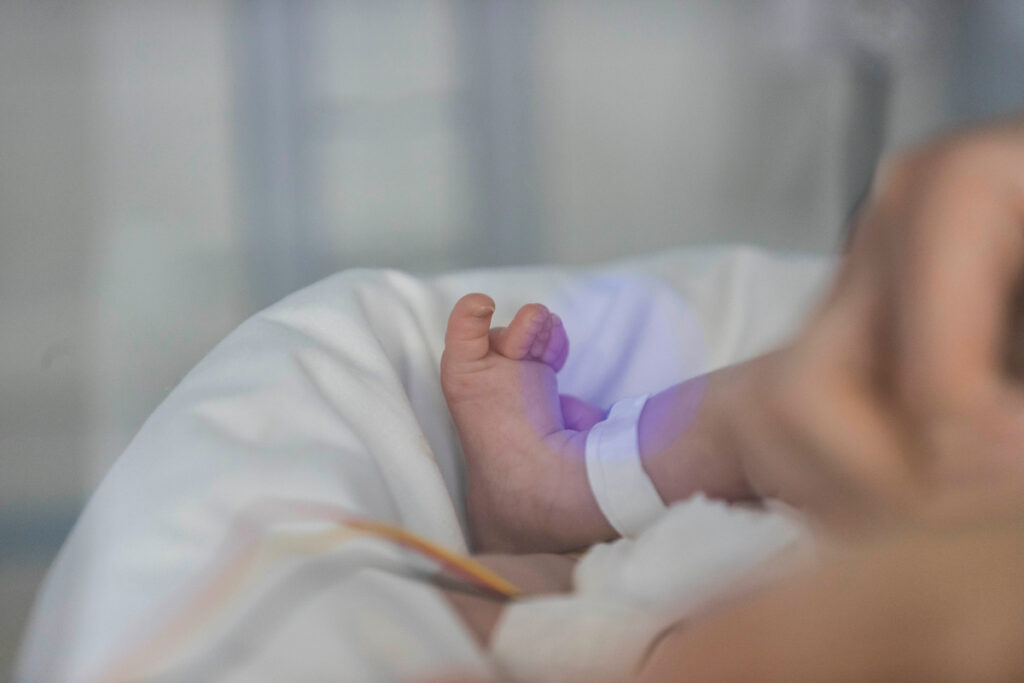 Gently moving baby's legs
Suggestions to help if your baby is prone to GOR / Reflux
Avoid pressure on your baby's tummy – especially during and after feeds.
Keep baby a little bit upright during their feeds 'Positioning'.
Do not let baby slouch after feeds, e.g. in a car seat or bouncer seat. It may help to hold your baby upright in your arms or in a sling after feeds.
Avoid handling your baby too much after feeds.
Avoid tight-fitting clothes that can press on your baby's tummy.
Make sure your baby isn't getting too much feed when they are feeding. This mainly only happens in bottle-fed babies. Sometimes smaller feeds more often might help. If your baby cannot take the expected amount of feeds, let their PHN or doctor know.
Help baby to avoid trapped air (wind), see 'Trapped air (wind)'.
Avoid exposure to tobacco smoke.
If your baby vomits large amounts of milk or experiences discomfort, or if their growth is slow, ask their PHN or GP to examine them and provide further guidance.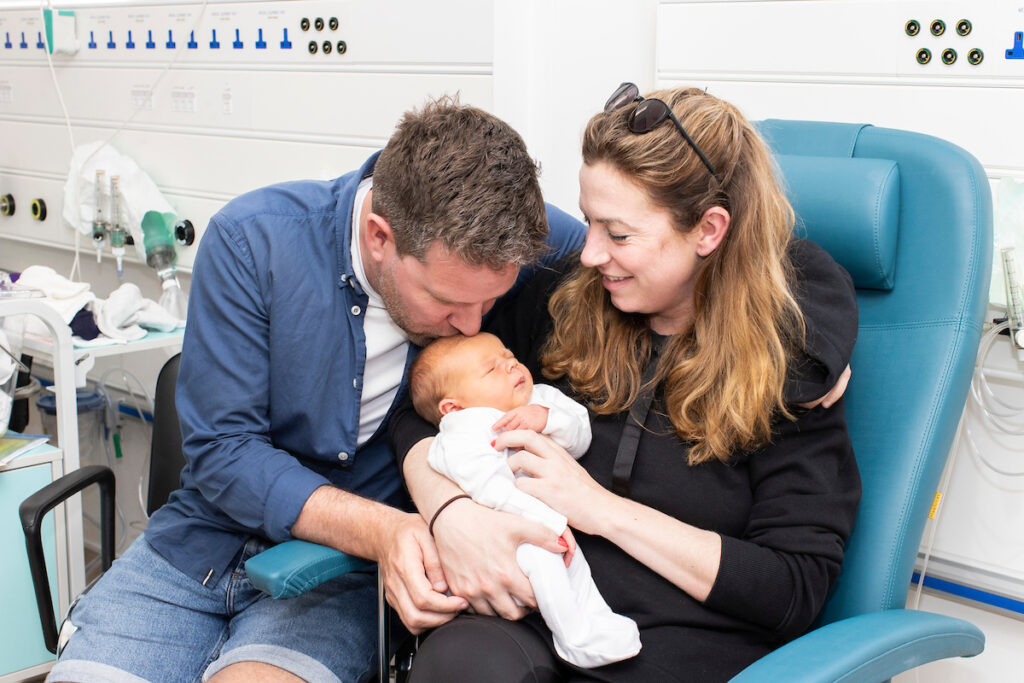 Dad supporting Mum and baby after a feed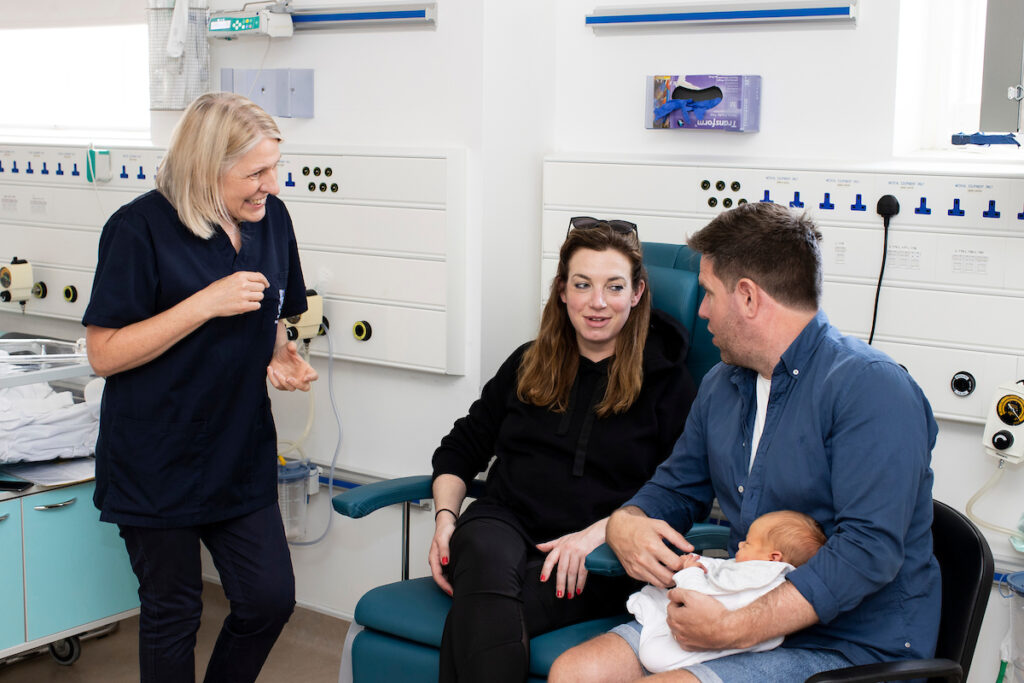 Parents consulting with NMH dietitian
Suggestions to help your baby avoid swallowing air during feeds 
Make sure your baby remains alert, calm and in an appropriate position during feeds (see 'Positioning' LINK).
Make sure that your baby maintains a good latch (attachment) and seal around your nipple during breastfeeds.
Extra considerations for bottle-fed babies
Ensure feeds are prepared correctly.
Allow any air bubbles that may be in feeds to settle before feeding.
Check that the teat and flow rate suit your baby.
Check that your baby maintains a good seal around the teat and it remains full of milk and does not collapse during feeds.
See 'Feeding time' for further guidance.
If your baby is unable to pass the air himself, the following suggestions may help them to pass it – up (burp) or down (flatulence).
Suggestions to help your baby to pass any trapped air they may have 
Hold your baby in an upright position on your lap or to your chest, with their chin on your shoulder and their back supported, and gently pat or rub their back until you hear the air pass. It is important to keep baby straight – sometimes slouching can mean that trapped air will not pass. It may help to do this both during and after feeds.
It may also help to change your baby's position by holding them over your shoulder or in a sitting position on your lap, then lay them on their back or tummy for a few minutes and repeat until you hear air pass.
Avoid leaning your baby forward as this may put pressure on their tummy and cause further discomfort.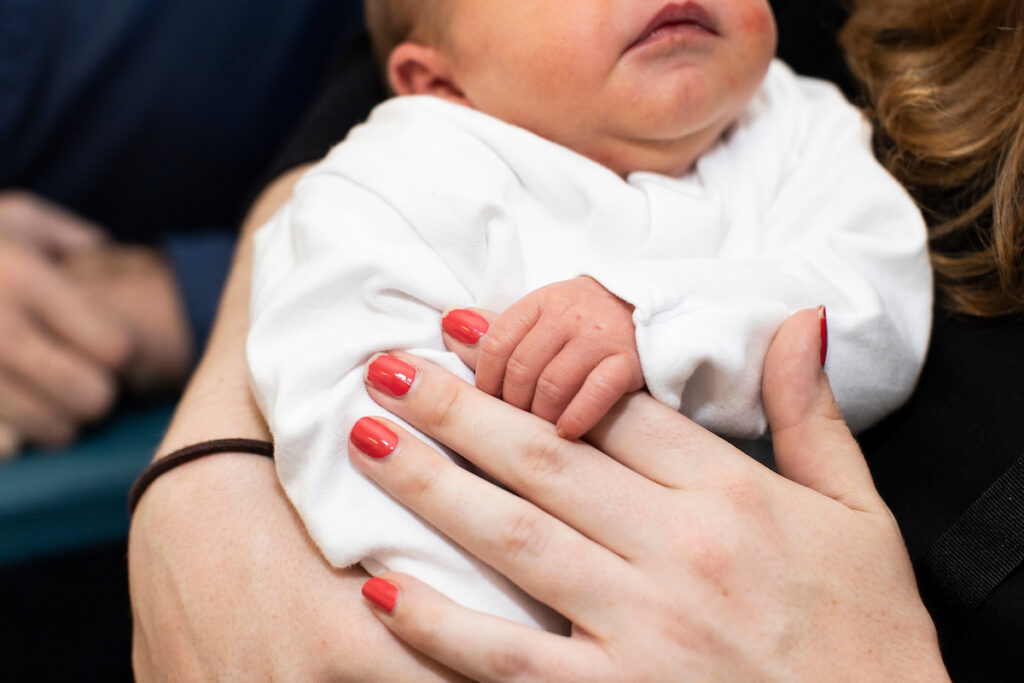 Mum supporting her baby after feed