In the Nicu - Neonatal Care
Transferring your baby from one hospital to another
Sometimes babies need to move from the hospital they are born in to another hospital.
Sometimes this is because your baby needs to move to a more specialist NICU and sometimes this is because your baby needs to move to a children's hospital for specialist care. 
Babies who need to move to another hospital for more specialist care will have a nurse or a nurse and a doctor with them for the trip. Babies are moved in a special transport incubator, which has everything we have in the neonatal unit on an ambulance. Sometimes if a baby is travelling long distances, the transport team will work with the Irish Air Corps to move baby safely in a helicopter.
Unfortunately, for safety and space reasons, parents cannot usually travel in the ambulance with their baby.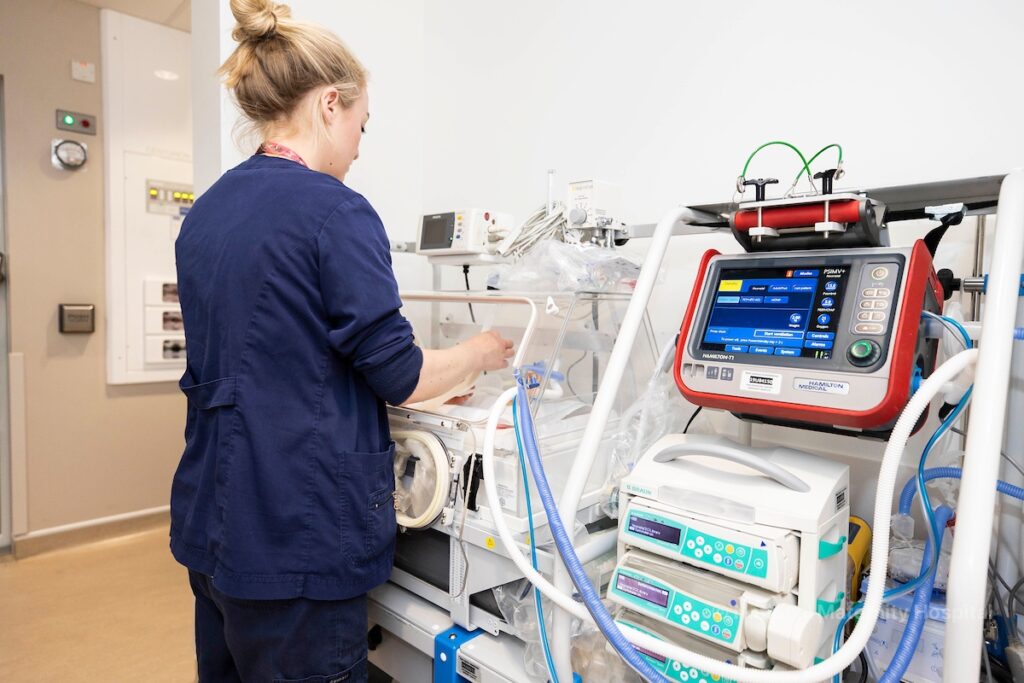 Transport Incubator – used to transport babies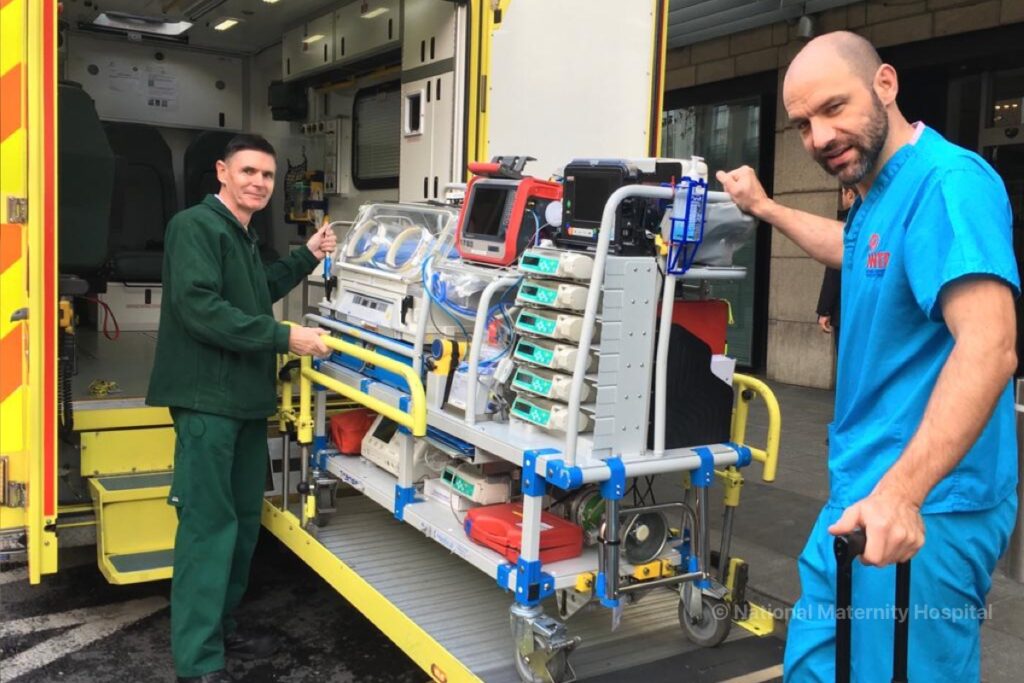 The National Neonatal Transport Programme (NNTP)
The NNTP is a specialised service for the transport of preterm or sick infants who require transfer between hospitals for intensive or specialist care. The NNTP team work 24/7 to move babies to where they need to go.
The NNTP team travels to the hospital from where the baby is being transferred and provides stabilisation advice and intensive care as needed, prior to, as well as throughout the transport to the specialist hospital. See www.nntp.ie/parents for further information.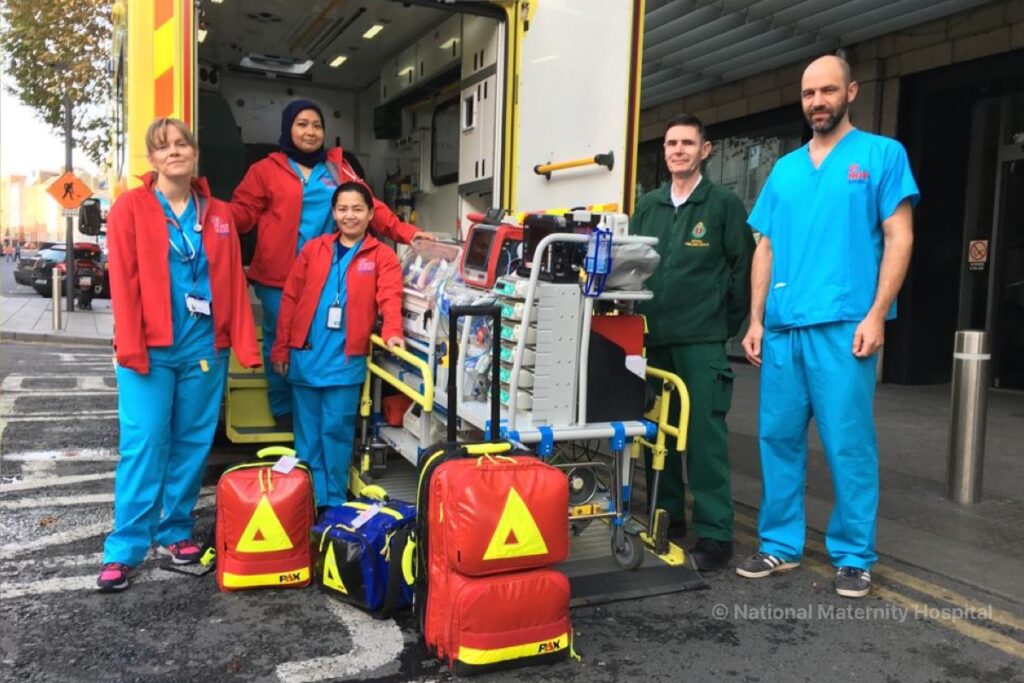 Members of the national neonatal transport team
We know that parents can feel worried when their baby must move hospital. Everyone at the new hospital will do their best to make you feel welcome and deal with any concerns you may have.
If you are unable to be with your baby, every effort will be made to maintain good communication between you and those looking after them in the other hospital.
Transferring your baby back to their local hospital
If you moved to a specialist hospital before your baby was born or your baby was transferred from another hospital to the NICU, the team will transfer your baby back to this hospital when they are well enough to travel. This is very good for you and for your baby as it means that it will be easier for you to visit and to become more involved in your baby's day-to-day care in the hospital, which will provide your baby's longer-term follow up. The philosophy is to provide care for your baby as close to home as possible as much as possible – Right Care, Right Place, Right Time.
This also means that there will be space in the specialist centres for other babies who need specialist care, like your baby did when you or your baby was transferred. This is how neonatal care works in Ireland.